Music Lessons.Reinvented.
Try Your First Lesson For Free.
No credit card required.
After your free session, lessons start at $19.
"Technology Is Venturing Into A New Frontier: It Is Upending And Democratizing The World Of Music Lessons."
- THE NEW YORK TIMES
Choose one of our featured teachers below.
Your First Lesson is Free. No Credit Card Required.
Riley Calcagno
Guitar. Banjo. Fiddle. Mandolin.
Scroll to View More Teachers
Originally from Seattle, WA, Riley Calcagno has been immersed in old-time and classical music from an early age. He grew up at festivals around the Pacific Northwest learning fiddle directly from old masters of the style. He now feels at home on banjo, guitar, mandolin, and voice as well and is a founding member of The Onlies, a band described as "masterful" and "deliciously well-crafted" (Kithfolk) on the forefront of a new generation of traditional acoustic string music. The Onlies were the 2017 winners of the Appalachian Stringband Festival in Clifftop, WV and recently released a collaborative record with John Herrmann and Meredith McIntosh as the band The Ruglifters.

In addition to The Onlies, Riley performs with Vivian Leva. Together they have toured across Canada, the US, and the UK. Vivian's record Time Is Everything (feat. Riley Calcagno) has received wide critical praise since its release in early 2018. Rolling Stone Country wrote that it "shines a light on the past without giving up its place in the present" and Wide Open Country called the record "a triumph of lyricism and musicianship."

As a classical player, Calcagno has performed alongside Ludovic Morlot and the Seattle Symphony as Concertmaster and performed in master classes for Joel Krosnick and Richard Aaron. He was a member of Seattle's new music ensemble Scrape, founded by James Knapp, Eyvind Kang, and Bill Frisell. He is a current student at Oberlin College & Conservatory, studying classical violin under David Bowlin.
Riley has performed with Elvis Costello, Rhiannon Giddens, Darol Anger, Bruce Molsky, the Seattle Symphony, Altan, Laurie Lewis, Tristan and Tashina Clarridge, Dirk Powell, and John Herrmann.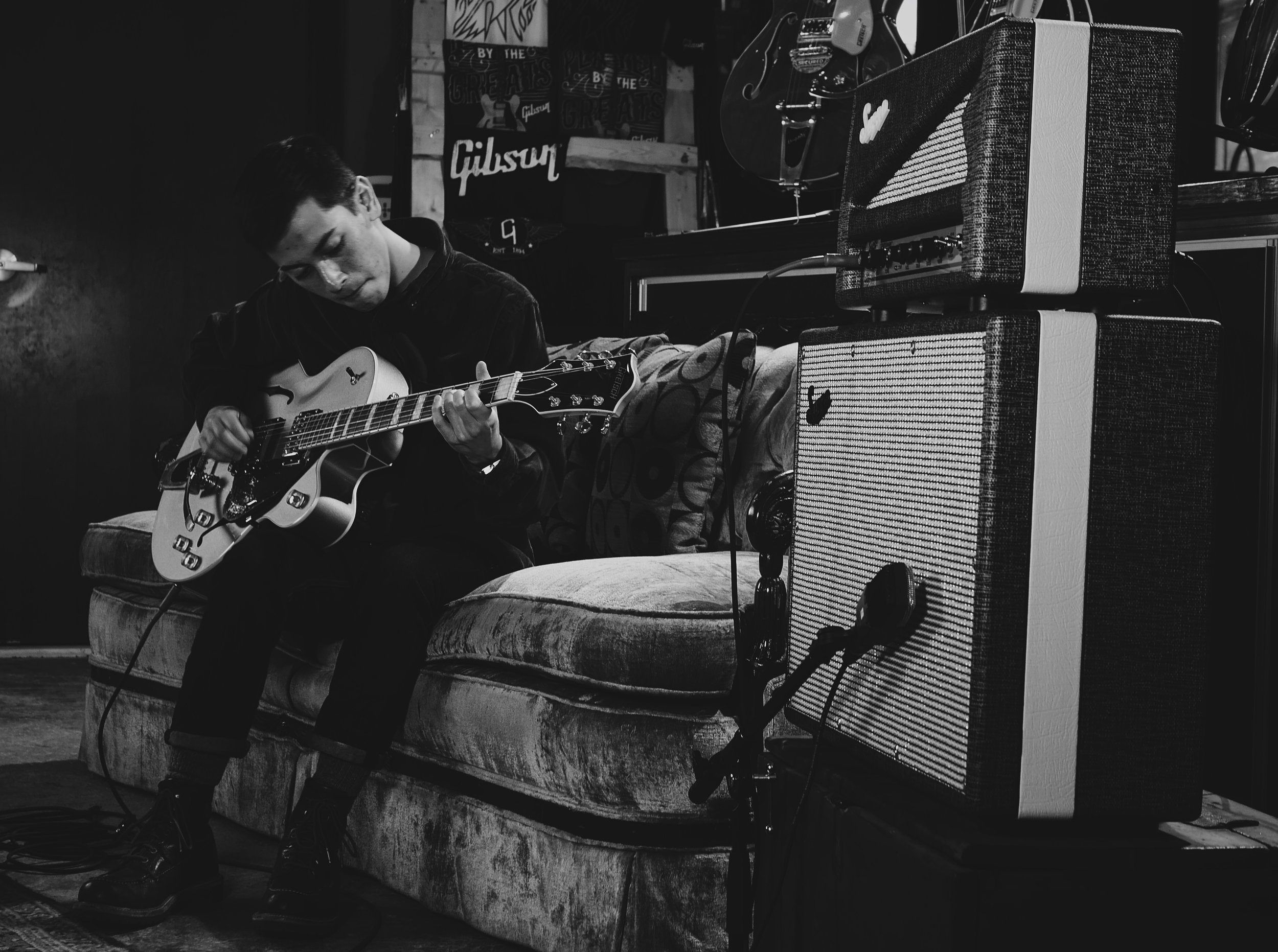 Ben Cruz is a guitarist, composer, and educator based in Chicago, IL who recently graduated from Oberlin Conservatory. His music draws from a variety of traditions, combining forward-thinking composition with an emphasis on improvisation. Ben began playing guitar at the age of twelve, and studied jazz and improvisation from New York City-based guitarist Vic Juris. Ben went on study history and jazz performance at Oberlin College and Conservatory, where he was mentored by Bobby Ferrazza, Dan Wall, Jamey Haddad, Jay Ashby, Paul Samuels, Billy Hart, and Brian Alegant. Ben has performed with Gerald Clayton, Billy Drewes, Phil Markowitz, Billy Childs, Vijay Iyer, Anat Cohen, Dominick Farinacci, and Petros Klampanis, among others.
Virtu.Academy connects you or your child with musicians from top conservatories for live, online music lessons.
Contact Us
Fill out the form below, and we will get back to you in under 24 hours.
Want help right away? Live-chat with us by clicking the lower chat box.