Music Lessons.Reinvented.
Try Your First Lesson For Free.
No credit card required.
After your free session, lessons start at $19.
"Technology Is Venturing Into A New Frontier: It Is Upending And Democratizing The World Of Music Lessons."
- THE NEW YORK TIMES
CHOOSE ONE OF OUR FEATURED TEACHERS BELOW.
Your First Lesson is Free. No Credit Card Required.
Corey Worley
Violin. Viola.
Scroll to View More Teachers
Pursuing a Masters in Viola Performance at Le Conservatoire de Paris

Fellow with the Lucerne Music Festival Academy, Conservatoire Américain de Fontainebleau, National Centre for the Arts Young Artist Program

Performances at Bang on a Can 30th Anniversary Concert, Madison New Music Festival, Ojai Music Festival, and Kennedy Center

Winner of XARTs grant, Taymor Fund Grant, and 4 Grand Prizes awarded by Conservatoire Américain de Fontainebleau

Member of Collaborative Arts Ensemble, New York City

Student of Peter Slowik and Elias Goldstein with masterclasses led by Heidi Castleman (Juilliard), Jean Sulem (Paris Conservatoire), and Juilliard, Emerson, Ebène, quartets

Phi Beta Kappa Society Member
Jossalyn Jensen
Violin. Viola.
Jossalyn Jensen, American violist, began her musical studies at age 4. Her solo debut with orchestra was at the age of 9 and she has since appeared in concert across the United States, Europe, and Asia. She received her Bachelor of Music from the Cleveland Institute of Music, studying with Jeffrey Irvine and her Master of Music at The Juilliard School, studying with Heidi Castleman and Misha Amory. She is a laureate of the Fulbright Scholarship to study in France at the Conservatoire national supérieur de musique et de danse de Paris with Jean Sulem. As an avid orchestral and chamber musician, she has collaborated with the Ensemble Intercontemporain, Orchestre Philharmonique de Radio France, Ensemble Calliopée as well as with members of the Cleveland, Cavani, and Juilliard String Quartets.
Jossalyn is passionate about teaching and sharing what she has learned with others. Her experience spans 14 years of private teaching, acting as an assistant professor to Jeffrey Irvine, and holding an ear training teaching fellowship at the Juilliard School. Jossalyn believes in tailoring her curriculum to the needs and goals of the student. Her pedagogical philosophy is that the solution to any technical or musical challenge is found through the mutual trust and discovery of student and teacher.
Salam Karahawa
Violin. Viola.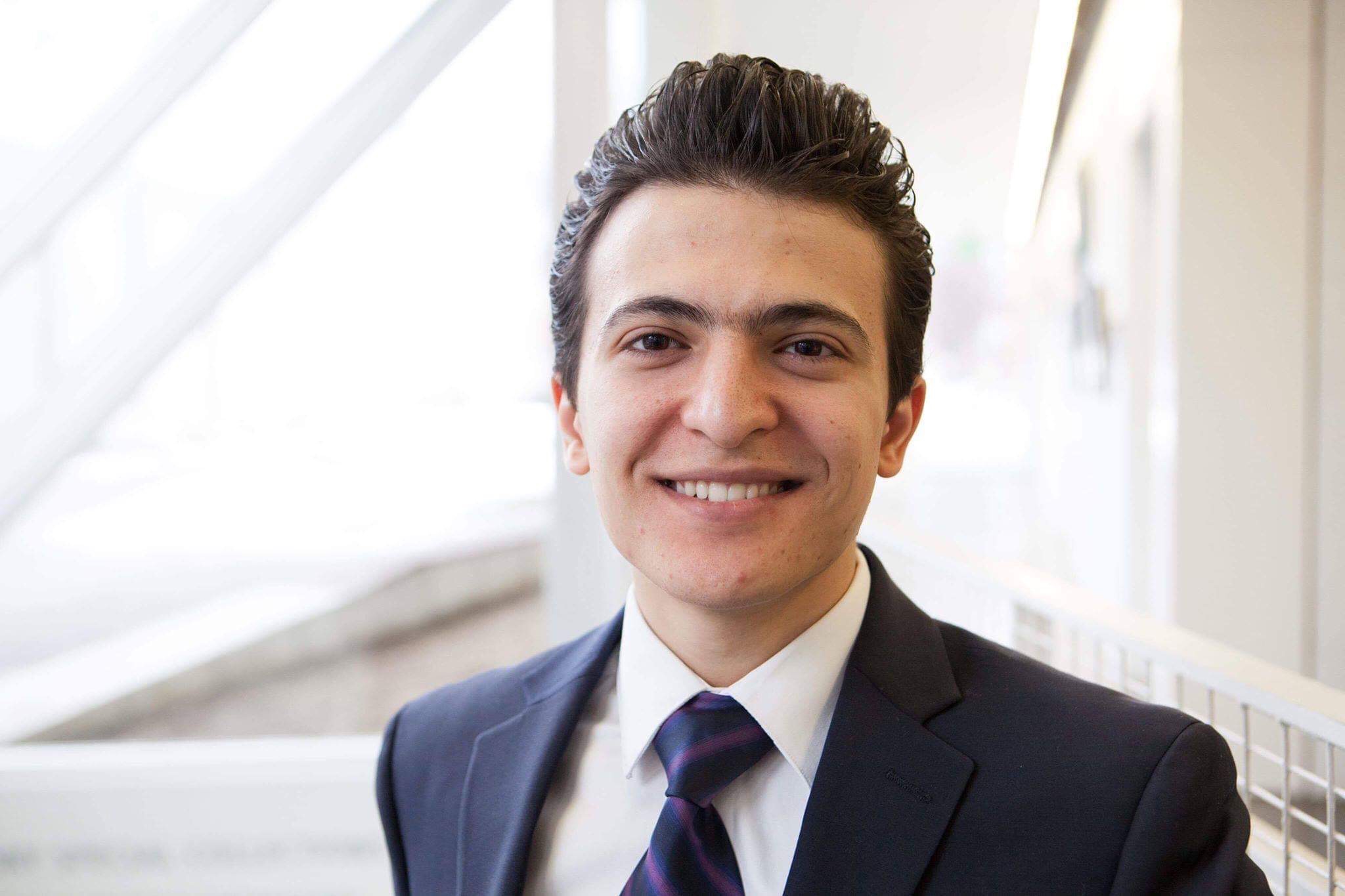 Current student of Peter Slowik at Oberlin Conservatory with masterclasses with Marc Thayer, John McGrosso (Ariana String Quartet), Jooyeon Kong (Saint Louis Symphony), and Vitalii Pervishyn (Qatar Symphony Orchestra).

Activity coordinator and sectional coach for Northern Ohio Youth Orchestra (summer 2016).

Fellow in American Voices string summer programs in both Syria and Lebanon (2010-2014).

Ambassador and student liaison for American Voices organization.

Member of the Saint Louis Symphony Youth Orchestra (2015-2016)

Concertmaster of the Syrian Youth Orchestra (2009-2012).
Virtu.Academy connects you or your child with musicians from top conservatories for live, online music lessons.
Contact Us
Fill out the form below, and we will get back to you in under 24 hours.
Want help right away? Live-chat with us by clicking the lower chat box.