Meagan Martin
Classical Voice.
Scroll to View More Teachers
Meagan Martin recently completed her Doctor of Musical Arts in Vocal Performance at University of California, Los Angeles, where she worked closely with the Director of Opera UCLA as a Teaching Associate and Teaching Fellow. Born into a family of musicians and music educators, she is passionate about music and about education.

Praised for her "warm, smooth mezzo voice," Meagan is gaining notice as an enthralling young artist in the world of classical singing. The first place winner of the 2018 Hershey Felder Competition for Classical Musicians, she has participated in renowned master classes with opera stars and vocal pedagogues in Austria, Spain, Switzerland and the United States, and has performed in major cities across the U.S., including Los Angeles, New York City, and Chicago.

At home in music spanning the Baroque through to the present, she has appeared as Rosina in Rossini's The Barber of Seville with Astoria Music Festival, Pacific Opera Project and Orange County Opera, as well as portrayed Dorabella in Mozart's Così fan tutte and the title roles in Handel's Amadigi, Massenet's Cendrillon, Bolcom's Lucrezia, and Brook's/Bizet's The Tragedy of Carmen with Opera UCLA. She will sing the title role in the world premiere of Lucero's Juana at the Freud Playhouse in Los Angeles in November and recently sang the role of Sara in the West Coast premiere of Higdon's Cold Mountain with Music Academy of the West.

Enthusiastic about languages, literature and music, Meagan appeared as Fanny Price in Dove's operatic adaptation of Mansfield Park at the Clark Library and sang the world premiere of two song cycles inspired by Jane Austen's Sense and Sensibility by composer Aferdian Stephens and librettist Marella Martin Koch. She was a German major for her undergraduate studies at UCLA, for which she graduated summa cum laude.

Meagan believes that voice lessons must be personalized and dynamic. She focuses on positive, motivating communication to build confidence as her students strengthen their technique to sing healthfully and joyfully.
Amy Weintraub
Classical Voice.
Scroll to View More Teachers
Soprano, Amy Weintraub, has been praised for being "a powerhouse" (Princeton Found) with "a voice that soars" (US1). Amy traverses several genres of music and theatre, ranging from pop/rock to opera. She has appeared in three Off-Broadway productions:#Adulting, It Came From Beyond,andFrankenstein. Other theatrical credits include The Princeton Festival'sShe Loves Me(Amalia),Regretting Almost Everythingat 54 Below starring Jeff Blumenkrantz, a Broadway's Future Concert featuring the music of Jacob Fjeldheim at Lincoln Center, and The Musical Theater Project'sSilver Linings: The music of Jerome Kern. Operatic highlights include Susanna inLe Nozze di Figaro,Noémie inCendrillon,and most recently, an operatic adaptation ofA Doll's House. This year she was a finalist in the esteemed Lotte Lenya Competition, where she crossed between opera and musical theatre. Amy graduated from Oberlin College and Conservatory in 2017, where she earned a BM in Vocal Performance and a BA in theatre.

As an educator, Amy has taught acting, dance, and music to children and adults. She is well-versed in both musical theatre (encompassing rock, pop, jazz, country, etc) and classical vocal technique/repertoire and is an ideal choice for students interested in crossing genres. Amy does not adhere to a single technique or school or pedagogical philosophy but rather believes in assessing the needs of each individual student and adapting accordingly.
Matthew Payne
Classical Voice. Musical Theater.
Scroll to View More Teachers
Matthew Payne, an English-American baritone, recently graduated from Oberlin Conservatory and College with a double degree in Vocal Performance and Biology. While there, he studied with baritone Timothy Lefebvre and is now currently under the tutelage of Julia Faulkner. This past summer, Matthew performed at the Tanglewood Music Center as a Baritone Fellow. He participated in a masterclass with Renée Fleming (broadcast on The Today Show) via the Tanglewood Learning Institute. and performed Othmar Schoeck's Notturno for voice and string quartet with the New Fromm Players. Matthew was also delighted to perform as Schlendrian in Bach's Coffee Cantata with conductors John Harbison and Killian Farrell.

During the 2018/2019 season, Matthew sang Billy Bigelow in Skaneateles Summer Theater's production of Carousel, and as the soloist in Oberlin Conservatory's performance of Gabriel Faure's Requiem. He was also a soloist in the internationally streamed World Voice Day Celebration Concert, appeared in masterclasses with Gerald Finley and Marilyn Horne, and was a lead performer in Oberlin Opera Theater's Bernstein Revue. During the summer of 2018, Matthew was invited to sing at the Chautauqua Institute, where he studied with Marlena Malas and performed in concerts with the Chautauqua Symphony Orchestra, Mikael Eliasen, and Craig Rutenberg, and was selected as a finalist in the Sigma Alpha Iota Competition. He also sang in the chorus of Bizet's Carmen and performed the role of Lackey in Romberg's The Student Prince.

Hailed as an "outstanding soloist" by Cleveland Classical, Matthew has also performed with the Society for New Music in Syracuse, Oberlin Cantata Project and Oberlin Baroque. Matthew's other Oberlin Opera Theater credits include the role of Mr. Gobineau in Menotti's The Medium, and the role of Charlie in Jake Heggie's Opera Three Decembers (a collaboration concert with librettist Gene Scheer and conductor Joseph Mechavich). While performing the partial roles of Harlekin, Belcore, Guglielmo, Ping, and many more in Oberlin's Opera Scenes programs, Matthew fine-tuned his acting abilities and versatility. Matthew also premiered the role of Executor in John Kander's new production of The Enchanted and sang the role of Victor in Oberlin College Theater Association's production of Cabaret.

In both the summer of 2016 and 2017, Matthew was a studio artist at Opera Neo. While there he covered Masetto in their production of Don Giovanni, performed as Lysander in their fully staged production of Purcell's Fairy Queen, and sang Volano in Cavalli's Il Giasone. Matthew's operatic roots were established in high school when he started his study with world-renowned Tenor, Marcus Haddock.
Chloë Schaaf
Classical Voice.
Scroll to View More Teachers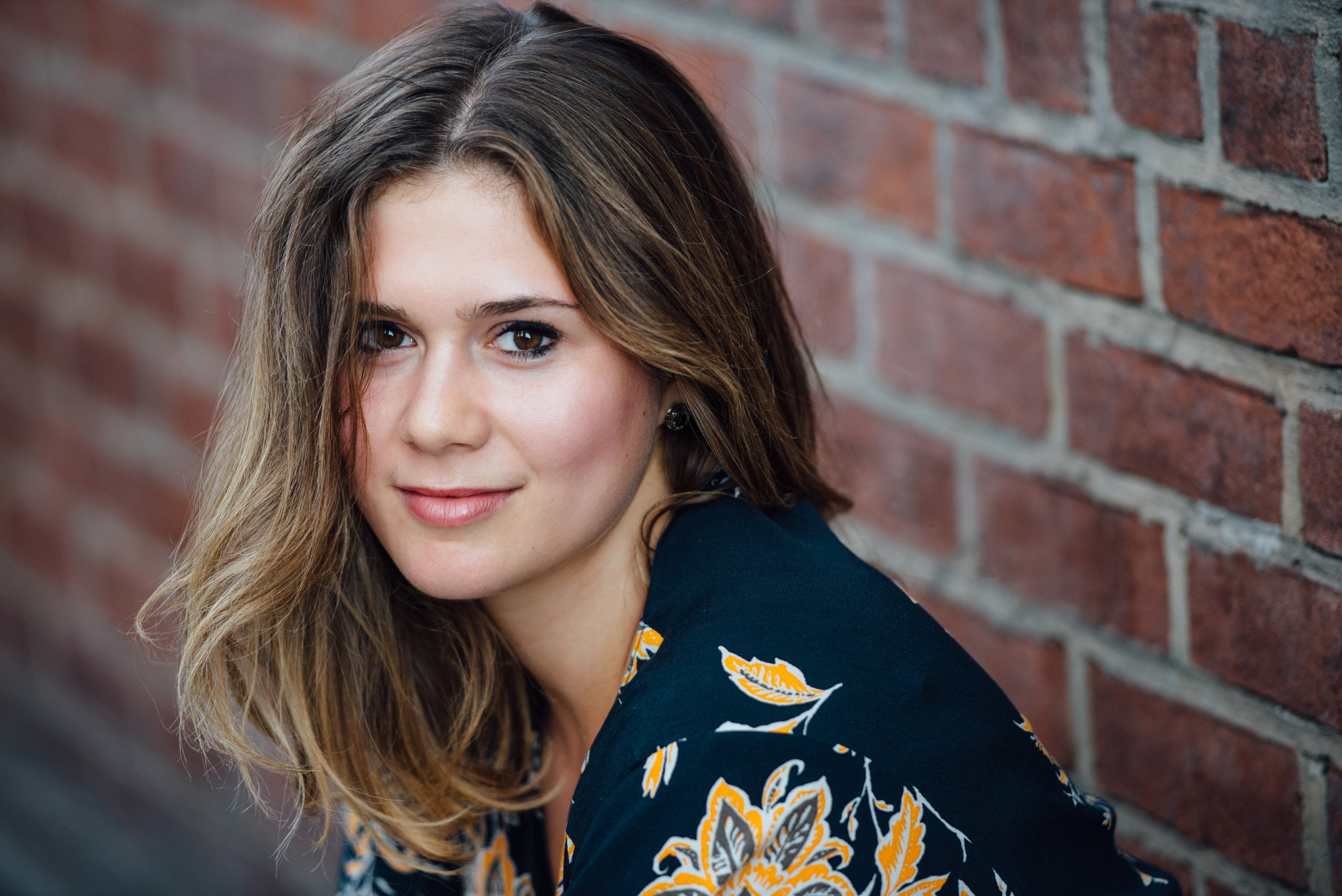 Mezzo-soprano Chloë Schaaf holds degrees from the Juilliard School (BM), The Guildhall School (Mmus), and Bard College Conservatory of Music (MM). Experienced as both a performer and teacher, Chloë maintains an active studio of private voice students. She is also a member of the voice faculty at Bard College Conservatory of Music's Preparatory Division, where she teaches private lessons and directs two choirs.
Chloë began singing at the age of 7 in the children's chorus of New York City's Metropolitan Opera and went on to study at the Juilliard School Pre-College. These experiences have shaped her as a teacher, giving her a unique perspective on a healthy approach for young singers entering the world of classical music.
A seasoned performer of opera, oratorio, contemporary, and choral music Chloë has performed throughout America and Europe. In the 2014-15 season, she was a member of the Dutch National Opera Academy where she performed on the main stage of Dutch National Opera and with various orchestras in Holland.
In summer 2019, Chloë was a Vocal Fellow at the Tanglewood Music Center. At TMC, she performed numerous contemporary and chamber music pieces as well as appearing in Richard Ayres' opera The Cricket Recovers, in Seiji Ozawa Hall. Back in 2006, Chloë spent an earlier summer at Tanglewood as a member of the Boston University Tanglewood Institute.
Previous summer engagements have included a tour of China with the iSING International Young Artists Festival (Young Artist, 2018), the Professional Fellowship at Songfest (Fellow, 2016-17), the Victoria Bach Festival (New Young Artist, 2016), and the Aspen Music Festival (Artist, 2011-13). Recent performances include the mezzo soloist in Verdi's Requiem with The Orchestra Now, excerpts from various Mozart operas with The Albany Symphony, and the alto soloist in Händel's Messiah with The Helena Symphony.
Aleksandar Reupert
Classical Voice. Musical Theater.
Scroll to View More Teachers
Aleksandar Reupert, bass, is a native Chicagoan whose artistry spans many genres and styles. He finds himself comfortable in opera, art song, choral literature, and musical theatre.
Recent operatic roles include, Bartolo in Mozart's Le Nozze di Figaro, Wolf/Woodsman in Barab's Little Red Riding Hood, and Giove/Un Vecchio/Nettuno in Cavalli's La Didone. He was also recently a soloist in Bernstein's Chichester Psalms. His musical theatre credits include: Les Miserables, Anything Goes, and Legally Blonde.
This past summer Aleksandar had the privilege of joining Source Song Festival in Minneapolis, Minnesota with pianist Mackenzie Mar as one of eight pianist/singer duos.
He recently graduated with his BM in Voice Performance from Chicago College of Performing Arts. He is active in the Chicagoland area as a freelance performer.
Tayte Mitchell
Classical Voice. Musical Theater.
Tayte Mitchell is currently pursuing his Master's degree in Voice Performance at the Cincinnati Conservatory-College of Music under the tutelage of William E. McGraw. Recently, Tayte was a Vocal Fellow for at the Music Academy of the West located in Santa Barbara, California. Tayte's operatic engagements include Ben in Menotti's The Telephone, The Son in Michael Torke's Strawberry Fields, Oronte in Handel's Alcina, Le Prince Charmant in Massenet's Cendrillon, the title role in Britten's Albert Herring, and Satirino in Cavalli's La Calisto. Tayte was named an Albert Rees Davis Scholar by the Singer's Club of Cleveland's S. Livingston Mather Competition, was awarded Honourable Mention from the Hal Leonard Art Song Competition, and has received the Arts Graduate Scholarship from the Government of Alberta. Tayte has been apart of the Calgary Opera Chorus for their all Verdi season (2012-2013) as well as in their Opera in the Village productions of Gilbert and Sullivan's Pirates of Penzance (2013) and The Mikado (2015).
Tayte has sung in many different genres ranging from musical theatre to pop (namely his own original work). Tayte Mitchell received his Bachelors of Music at the Oberlin Conservatory, dual majoring in Voice Performance under Lorraine Manz and Opera Directing under Jonathon Field.
As a stage director, Tayte has directed Woody Allen's comedic play Central Park West as part of the Oberlin Theatre Lab Series, Menotti's The Medium with Oberlin Opera Theatre, Puccini's Suor Angelica with Rezonanz Opera Company in Mentor, Ohio, and was awarded first place by the National Opera Association Opera Production Competition for his 2016 production of Poulenc's La Voix Humaine with Oberlin Chamber Opera.
With both his vocal and directorial experience, Tayte feels strongly about the voice not just being about singing but expressing one's own authenticity. Singing is ultimately about having fun and enjoying music, no matter if you have taken lessons for years or are just about to start.

Michaela recently completed her Bachelors degree in Music (vocal performance and music education) and in the fall will begin pursuing her Masters in voice and conducting at Bard College-Conservatory of Music. She has been recognized for her diverse performance abilities as a soloist, ensemble member, and conductor locally and abroad. Highlights include Alto Soloist in Mozart's Reqiuem in Dimitrovgrad, Bulgaria, Bach's Magnificat in D in Chicago, IL, the role of Polly Peachum in Britten's The Beggar's Opera and Ms. Nolan in Menotti's The Medium; and a great variety of art song and chamber music. Recent performances have included SongFest's Celebration of Leonard Bernstein concert in Los Angeles, and Janacek's The Diary of One Who Disappeared with the Collaborative Arts Institute of Chicago, alto soloist in Rachmaninoff's Vespers, as well as conducting choral works both in Chicago and abroad in Oxford. Michaela is currently the Alto Artist in Residence at Rockefeller Memorial Chapel at The University of Chicago, where she is a regularly-featured soloist. Upcoming performances include a recital of Spanish song and Alto Soloist in Vaughan Williams' Mass in G minor.
Anneliese Klenetsky
Classical Voice. Musical Theater.
Praised for her "distinct canvas of vocal colors" (operawire) and "attractive, luminous-voice" (Gay City News), Anneliese Klenetsky is quickly making a name for herself in the music world. Her versatile soprano voice and musical intelligence has allowed her to explore and perform a wide range of repertoire, spanning Baroque through 21st-century music. She is currently earning her Master's degree at The Juilliard School under the tutelage of Sanford Sylvan. Season highlights include the Governess in Britten's Turn of the Screw, Clori in Handel's Clori, Tirsi e Fileno, and a featured soloist in NYFOS's "Kurt Weill's Berlin."

Reflecting her interest in expanding musical frontiers, Anneliese has recently debuted a number of contemporary compositions, including the world premiere of Jonathan Dawe's Oroborium at Alice Tully Hall. In 2018, she performed the New York premiere of James Primosch's A Sibyl at the Museum of Modern Art and Let Them Eat Cake by Trey Makler at National Sawdust. Ms. Klenetsky also sang the world premiere of Theo Chandler's Songs for Brooches at Alice Tully Hall.

Equally at home with Baroque repertoire as she is with Contemporary compositions, Anneliese recently collaborated with renowned Belgian early music ensemble Vox Luminis as the soloist in Handel's soprano cantata Laudate Pueri Dominum, HWV 237. She also performed with Juilliard415 in a performance of Handel's Tra le Fiamme HWV 170, and Bach's Mein Herze Schwimmt Im Blut, BWV 199.

Anneliese started her musical education at The Juilliard Pre-College division while attending high school. During her time there, she was a finalist in The National YoungArts Foundation, where she performed at the New World Center in Miami. There she was nominated as a Presidential Scholar of the Arts. She received her Bachelor's degree from The Juilliard School in 2017.

She believes that artists are given a gift that demands to be shared as widely as possible. To that end, she has been a Gluck Fellow at Juilliard for four years, which has enabled her to bring performances and music education to audiences in hospitals, nursing homes, schools and other underserved communities. Above all, Anneliese believes that cultivating the voice in a healthy, fun and accessible way is the key to building a good foundation for all musical genres. Her technical and musical approaches are tailor-made to fit each student's individual goals.